soundtrack: Control ~ Puddle of Mudd
Southwest Metro Area - 7:19AM
Cooper descended the iron stairs in the vacant warehouse where Mercury Rising's latest single from their CD
Cybersex
was being filmed for a video. The director they hired had suggested that Cooper star in this one, a decision he wasn't entirely happy with but ultimately agreed to do.
Cooper wove his way through cameras, lights, props, and sound equipment until he reached Slim who was there to oversee the production. "Nice pants." Slim smiled mischievously as he finished off a cappuccino. "Have you met your leading lady yet? I hear they had some costuming issues with her, something about her boots being bigger than yours."
Cooper glared at him, "You're really fucking funny you know that? I feel ridiculous in this shit. OK I like the pants but these boots...why the hell did we decide I was doing this shoot?"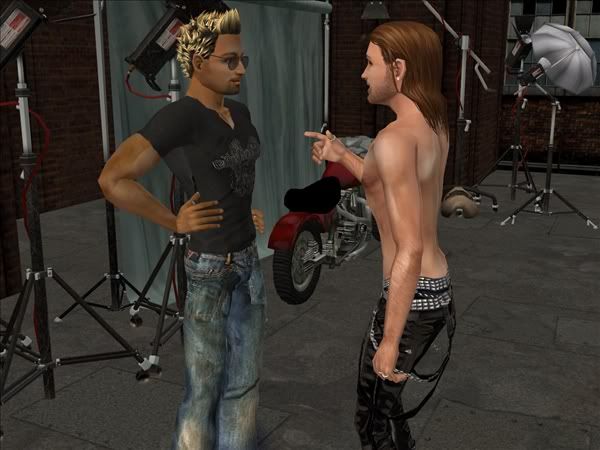 "Because you're so damned sexy, man especially in those boots. I hear they've got some bondage gear in the basement. Want me to get that shit for you? You've got the pants; you just need the whips, chains, and blindfold."
"You know I am pretty sure they make this in your size, unless you don't think you can pull it off."
Slim laughed, a deep rumble, and responded, "I don't think so; those pants are a little too tight and a little too shiny for my taste. Come on; let me introduce you to your cyber princess. Her name is Asteria,
Playboy
centerfold and Hef's latest casualty."
The two men headed in the direction of the tall, leggy dark haired woman. Looking up, she leveled cool green eyes on them then focused her attention once more to the slight man beside her. Her fluid movements were accentuated by the tight leather suit she was wearing. "They must have painted that suit on her. Damn. And those boots look lethal."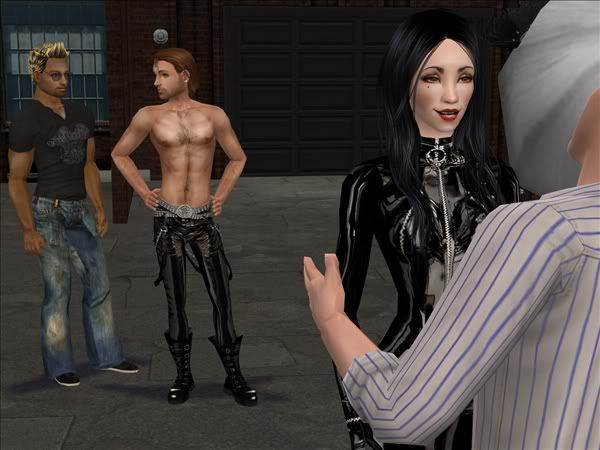 "Lethal my ass, she looks like sex on a stick."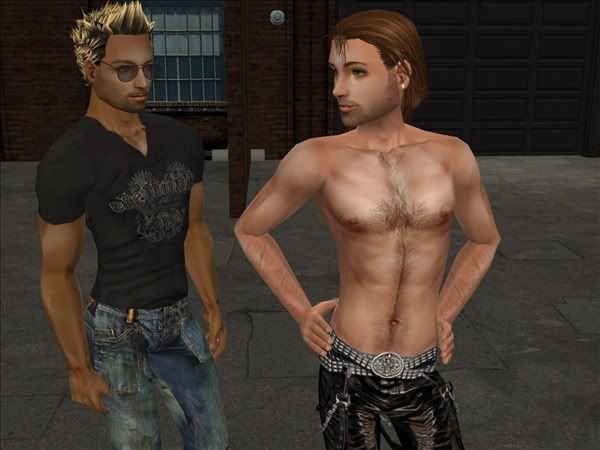 Cooper watched Asteria move toward them, her hips gently swaying; she moved like a panther. Slim studied him, amused. "Maybe we ought to get you a stunt man or a body double eh? Seeing as how your heart really wasn't in it in the first place, I'm sure we can remedy the situation."
"I think I can manage." Cooper flashed a grin at Slim and headed toward the director.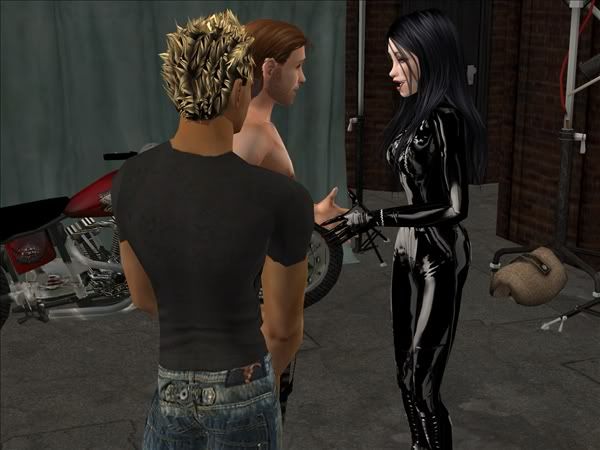 She briefly looked at Slim, smiled, and then slowly, deliberately swept her velvet lashes toward Cooper lowering her eyelids demurely and then focusing on him. Extending a leather-gloved hand she introduced herself, "Asteria Karis, it's so nice to be working with you Cooper."
"Asteria Karis, a graceful star, am I right?" Cooper gripped her hand and smiled.
"All right then, shall we take a look at what we have here?" The director, Hector Blaize, scrutinized Cooper carefully, nodding, muttering unintelligibly until finally looking directly at him. He tapped his upper lip, squinted and remarked, "Cooper Stanfield...you are much taller than I anticipated." Raising his eyebrows as if expecting Cooper to accommodate him by shrinking, he sniffed. "No matter, we'll have to make it work."
Cooper vaguely listened as Hector described his vision in minute detail while he mentally calculated how long it would take before he could finish and get home.
Cooper spent the next several hours in various positions with Asteria draped on top of him or crawling all over him, behind bars, or in cages. It was late afternoon when they moved to the upper floor again. By this time Cooper was hot, hungry and increasingly irritable. Finding it difficult to move in her costume, Asteria had caught a spike from her boots in the grating below them causing her to jam a sharp elbow into Cooper's side as she broke her fall. It was only after assurances that they would break after the scene that he was satisfied enough to continue.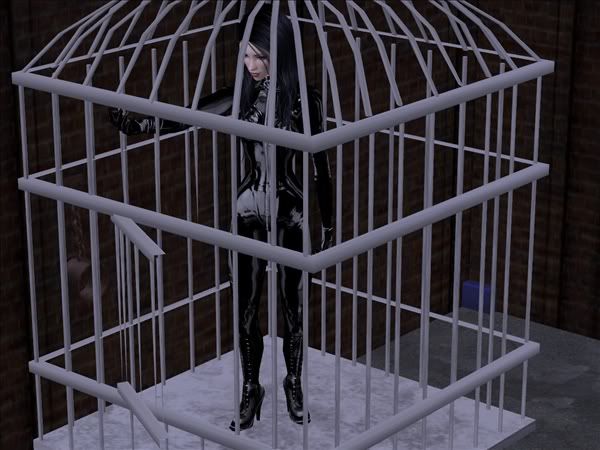 I love the way you look at me
I feel the pain you place inside
You lock me up inside your dirty cage
Well I'm alone inside my mind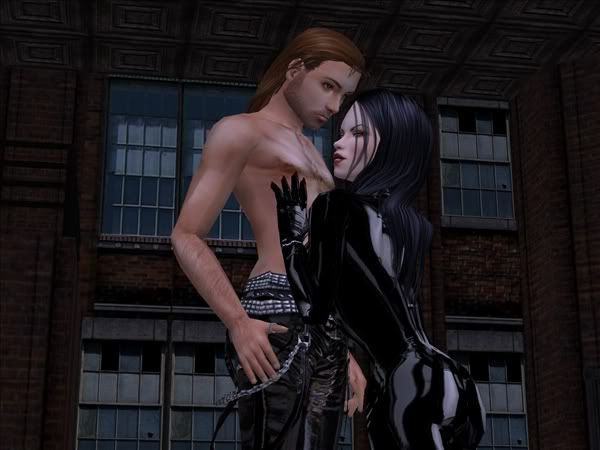 I'd like to teach you all the rules
I'd get to see them set in stone
I like it when you chain me to the bed
But then your secrets never shone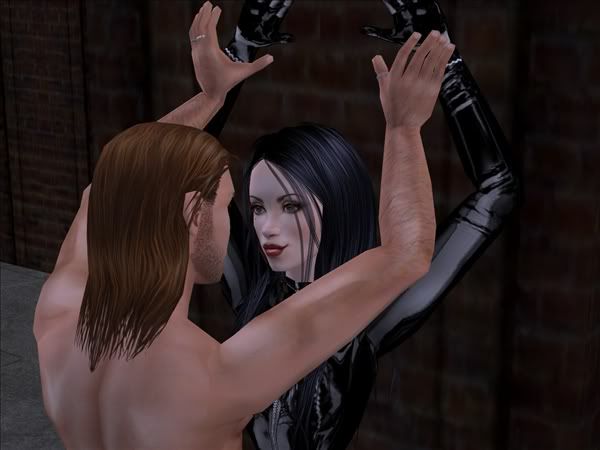 I need to feel you
You need to feel me
I can't control you
You're not the one for me, no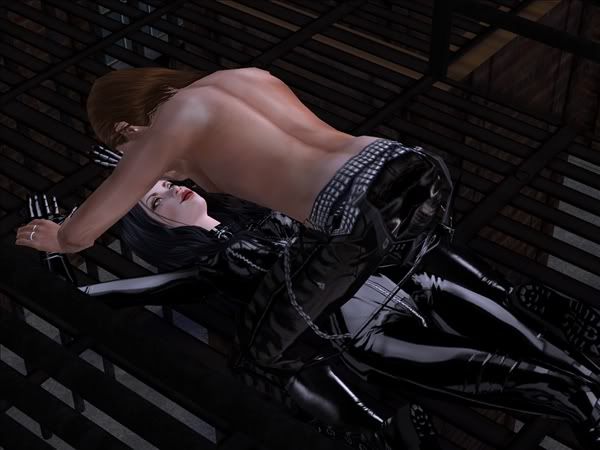 I can't control you
You can't control me
I need to feel you
So why's there even you and me?
"No, no! That is entirely wrong! What is the matter with you! You're a seductress, a man-eater; you have to pour yourself on top of him like hot, tasty liquid that he cannot resist! You look like you are crawling through a barrel at Chucky Cheese. And you...Cooper...you are supposed to be sexy, daring her to make love to you, not lying there like a corpse!"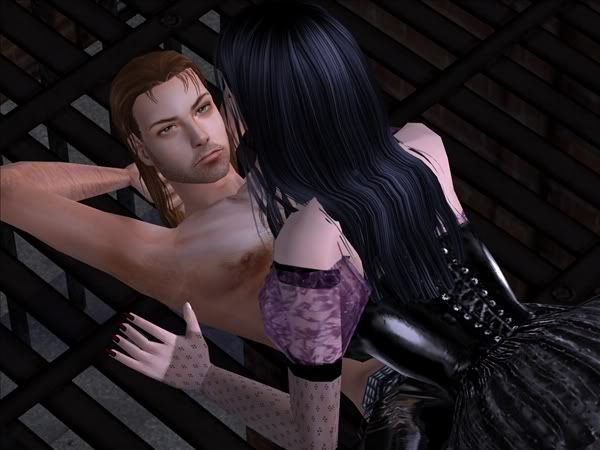 Cooper's face darkened as he threw a cautionary look at Slim who had been watching in the background. "I'm laying on a fucking iron grate that's cutting into my back; what the fuck do you expect!" Frustrated, he growled at Asteria, "Let's just get this done and watch your knee when you pour yourself on top of me next time."
I love the way you rake my skin
I feel the hate you place inside
I need to get your voice out of my head
Cause I'm that guy you'll never find
I think you know all of the rules
there's no expressions on your face
I hope that someday you will let me go
Release me from my dirty cage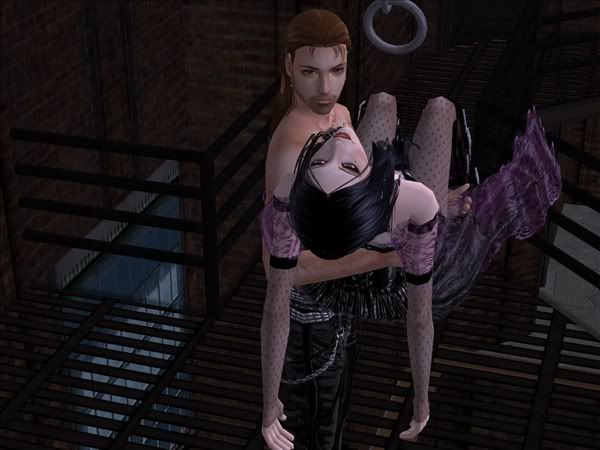 I need to feel you
You need to feel me
I can't control you
You're not the one for me, no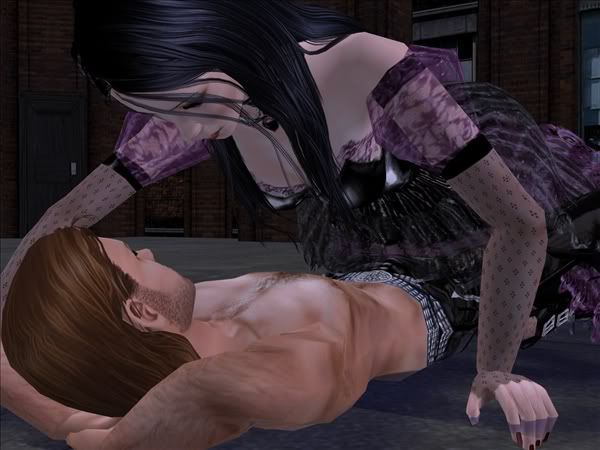 I can't control you
You can't control me
I need to feel you
So why's there even you and me?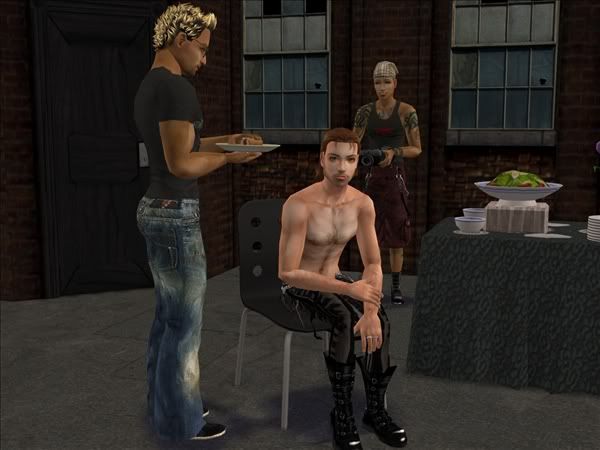 They finished filming the scene without further mishap and made their way downstairs to the buffet that had been laid out. Cooper grabbed a chair, edgy and restless, and placed it next to Slim who smiled wryly as he finished off a bratwurst in three bites. "You know we hired the guy, we can always fire him if you don't like what's going down here. No reason why we can't change gears here."
"No way, I've left bits of my body on that grate up there. I'm not scrapping it after all that. I am going to take some of the "props" home though; that would motivate me to endure the next few hours."
Needing some fresh air, Cooper headed for the roof. He pushed through the door and moved toward a platform, sat back and inhaled deeply. Hearing the door open again, he glanced over to see Asteria walking toward him. Every step she took was fluid; he marveled at how she could do that in those boots. "Aren't you worried you might get a tan up here? The fact that you managed to climb the stairs in those boots is impressive."
Asteria glanced over at him and smiled. "I have to confess these are not as cumbersome as they look."
"And yet you managed to lose your footing and nearly impale me with a spike."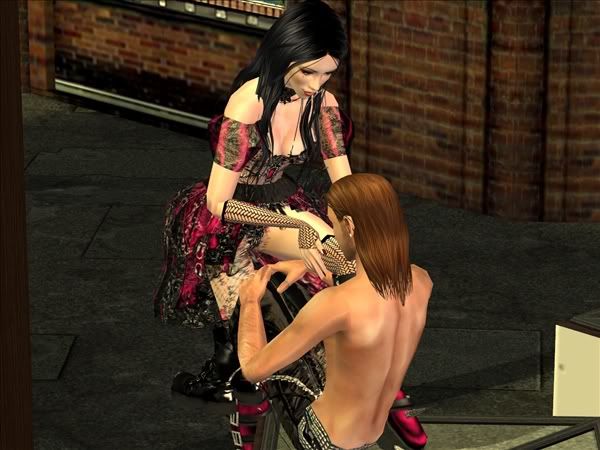 Placing a boot on the platform to Coop's right, Asteria moved closer. "I am sorry about that...the elbow...and the knee. Seducing a man doesn't usually rattle me; I got a bit flustered I'm afraid."
"I do have that effect on women." Cooper's eyes roamed along her exposed thigh. She was bold, alluring; he would give her that.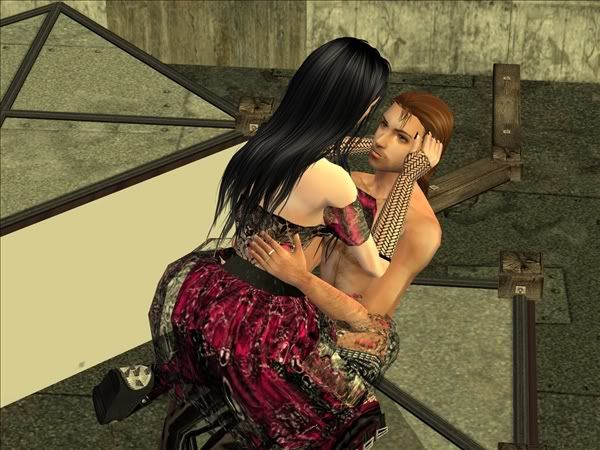 She climbed onto Cooper's lap shifting her hips provocatively and ran her hands through his hair. "I hope I didn't do any permanent damage. It certainly doesn't feel like I did." Cooper's eyes traced the slope of her neck and settled on the swell of her breasts. The sheer lace that covered them exposed her hard nipples eliciting a reaction from him.
Placing his hands on her hips Cooper hesitated briefly then exhaled and gently lifted her. "We should probably get back downstairs."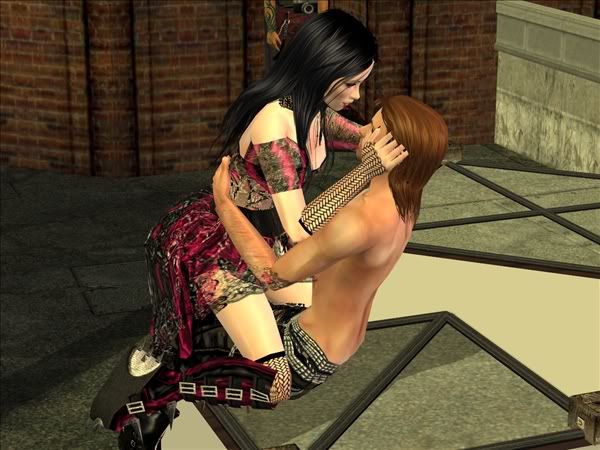 "Ms. Karis they need you in makeup." Amused, the wrangler stood by the roof entrance, hesitant to interrupt them.
Asteria smiled enigmatically as she carefully peeled herself off of Cooper's lap and daringly glanced at his crotch. "I'll see you downstairs," she whispered.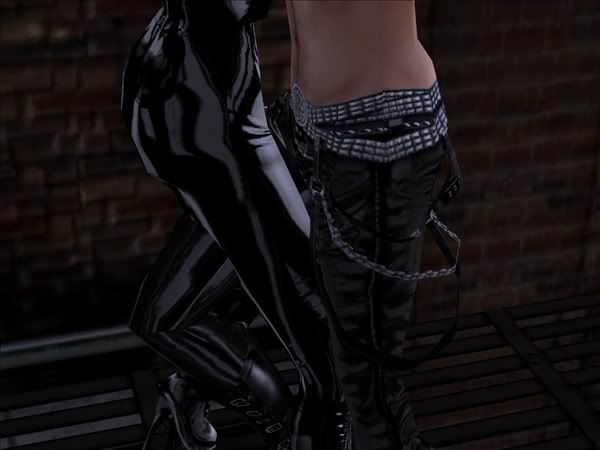 I love the way you look at me
I love the way you smack my ass
I love the dirty things you do
I have control of you
I need to feel you
You need to feel me
I can't control you
You're not the one for me, no
You can't control me
I need to feel you
So why's there even you and me.....
You're not the one for me, no
Night had fallen by the time they were finished shooting. The press had gotten wind of the shoot and was out in force waiting for a photo op. "Can you put these boxes in the limo for me? I need to get out of these boots and do some promo shots with Asteria before I go home."
"What is it?" Slim examined the contents and resealed the box shifting his gaze back to Cooper. "You forgot the riding crop."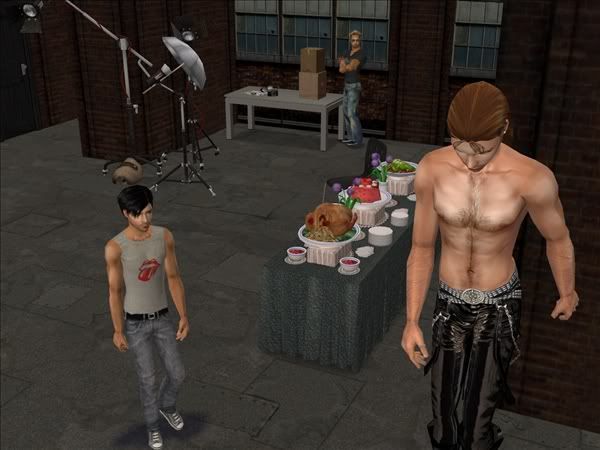 Cooper's eyes sparkled mischievously. "Beth already has one of those. I'll see you later this week; I'm taking a few days off."
Turning and briefly speaking to a handler, Cooper headed up the stairs to change.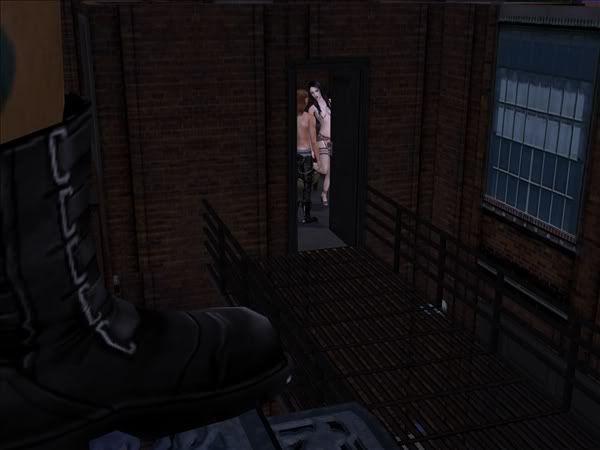 "Please...close the door Cooper."
Southwest Metro - 10:45PM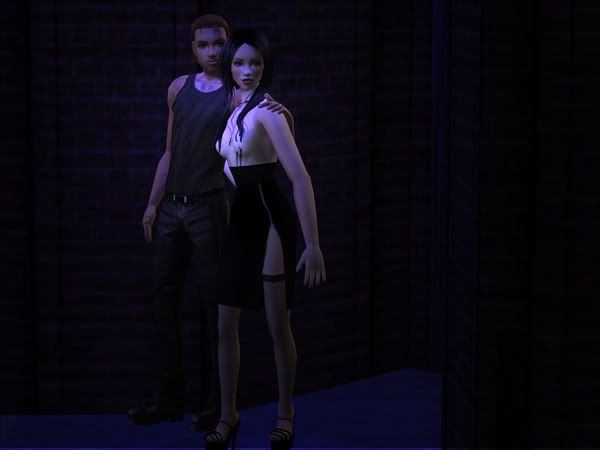 As anticipated, the paparazzi were waiting. They posed for a few shots as they left the warehouse along the side entrance. "Hey Cooper! Over here! Can we get a few shots? Asteria how was it working with a rocker?"
Asteria lifted her face toward Cooper's, "He's magnificent."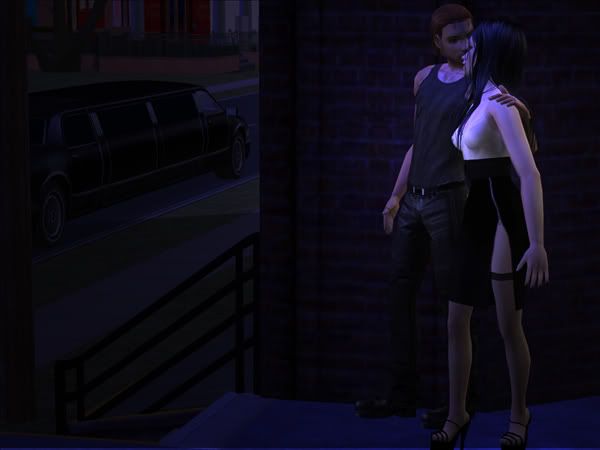 --------------------------
NEXT CHAPTER: Sessions Chapter 8