soundtrack:
Blurry ~ Puddle of Mudd
Downtown Metro Area ~ Hitman Records
Cooper arrived early at Hitman. He needed to catch up, make calls, and go over plans for the expansion and renovation he and Slim discussed on the flight home. The maelstrom that had been the last several months seemed to have finally settled. It felt good walking through the doors of the place; it had been too long and he was anxious to get back to writing music.
Taking the stairs two at a time he entered the office and called Slim. "Hey man, its Coop. Yeah everything's fine, it is now anyway or it will be. I just need to tie up a few loose ends. I took a look at the blueprints but we can discuss that when you get in."
Cooper paced irritated that he had to be here and anxious to get home. He wanted to get this over with quickly. He had debated how to handle the situation with Ryan and finally made a decision. Turning abruptly when a breeze blew through the entrance Cooper turned and watched Ryan walk through the doors, his strides long and confident and the morning sun illuminating the hard line of his mouth.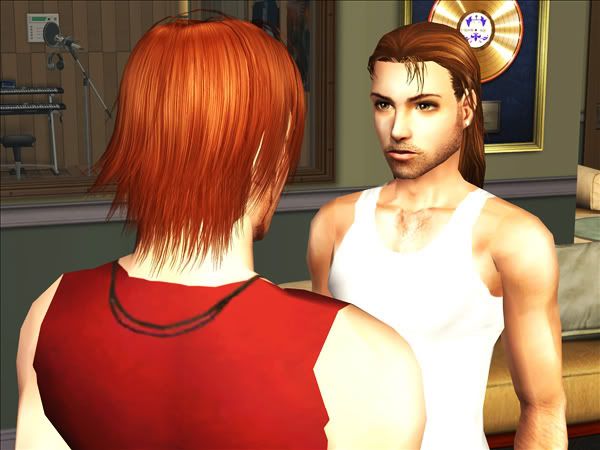 Cooper approached him; his expression fierce as he leveled his eyes on the bodyguard. "Let's talk upstairs."
Ryan had been preparing for this conversation for weeks although he didn't anticipate it would come this fast. Following Cooper up the stairs he stood arms folded and waited for Cooper to speak.
Drawing a deep breath, Cooper exhaled and went right to it. "I don't need your services anymore Ryan."
"You're firing me?"
"I'm terminating your contract. If you'd prefer to tender your resignation it's all the same to me but you're done as of right now. Let me make this clear; I don't want you near my wife. You don't call her, you don't see her. You disappear from her life. I'll see to it you get a letter of reference. If you want it to be a decent one, you'll remember what I just said."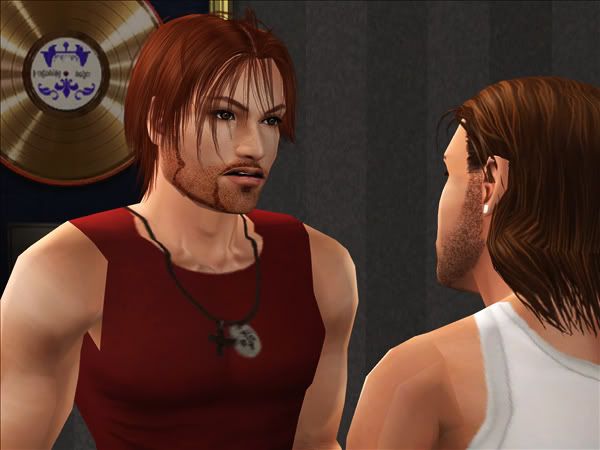 "You have a problem with the way I did my job?"
Did he have a problem with it? It had been obvious before Paris, but that had been the breaking point
. He could no longer ignore the way Ryan looked at her, or the way she responded to Ryan. No one in his right mind would retain a bodyguard who had obviously become emotionally attached to his charge.
"Yeah I have a problem with it!" Infuriated, Cooper was barely able to keep his temper in control. "I have a problem with your relationship with my wife!"
"There is no relationship. I did exactly what you hired me to do," Ryan snapped as he stepped toward Cooper.
"I didn't hire you to get involved with her," Cooper shot back flatly. "Are you going to stand there and deny you have an interest in her beyond business?"
Ryan glared at Cooper, hard, direct. "I keep my personal and business relationships separate. I told you that in the first interview. Of course I have a personal interest in her and your daughter and I do a damn good job of taking care of them."
"And you think I don't?" Cooper shot back at him, enraged. It was the same challenge Ryan had thrown at him before the tour, almost word for word. "You didn't answer my question!"
"I think I did. Does Beth know?"
Cooper turned away as he shuffled some papers on the desk and tried to regain some composure. "She has more important things to care about than an employee."
Employee...arrogant asshole, Ryan bristled; everything was a possession to him, a thing. He shut his eyes briefly, inhaled and then growled, "She doesn't know does she?" Ryan knew how much Beth cared. He knew she wouldn't like it, knew she wouldn't have much to say about it either. Ryan was more convinced than ever that staying with Cooper was going to end up breaking her heart. "You'll have my resignation by 5PM."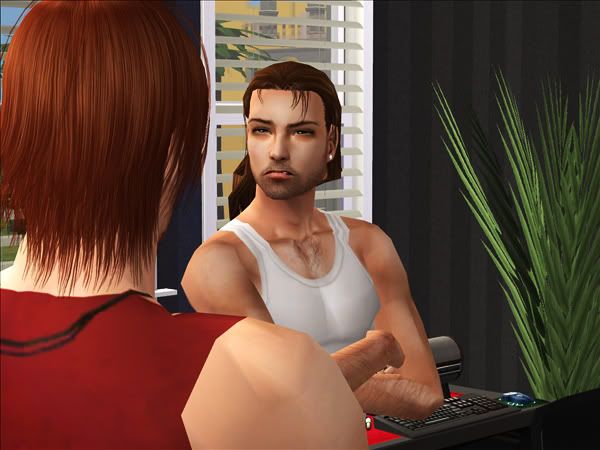 "Fine. I'll see to it you get severance pay. Two weeks." Cooper turned giving Ryan one last cold look. "We're done here."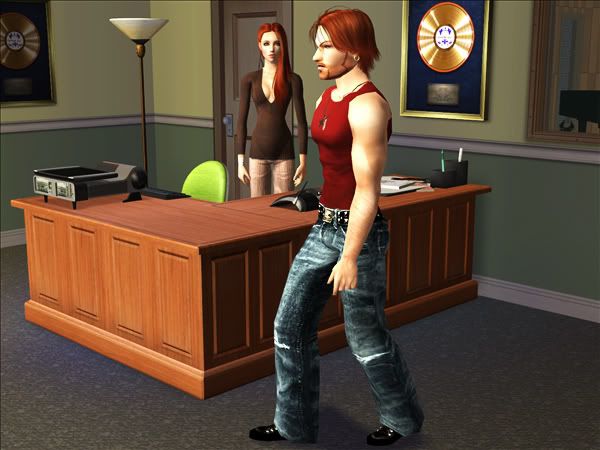 Ryan's heavy footfalls down the stairway drew Landry's attention as she settled in to start her day. "Ryan? What are you doing here? What's going on?" She couldn't recall the last time she had seen Ryan in a mood this foul and it frightened her.
"Not now Landry, I need to get out of here," he grumbled.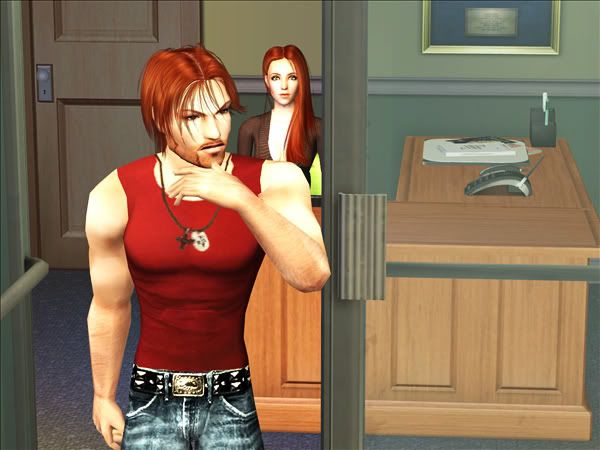 She sat at the desk dumbfounded as she watched him shove the doors open and storm out. Bright sunlight poured through momentarily blinding her. Trying to let it go Landry stared at the computer and then rose with a sigh and headed upstairs.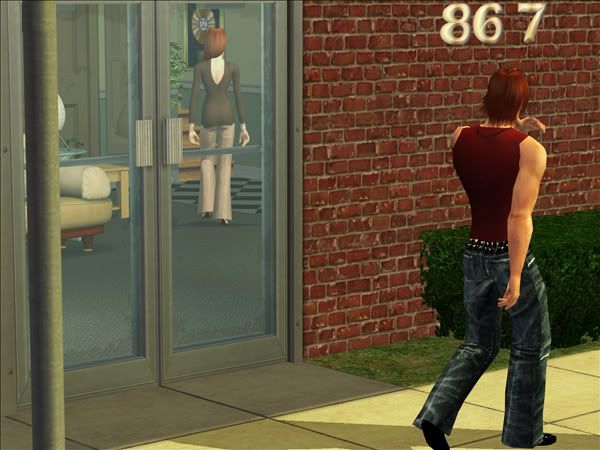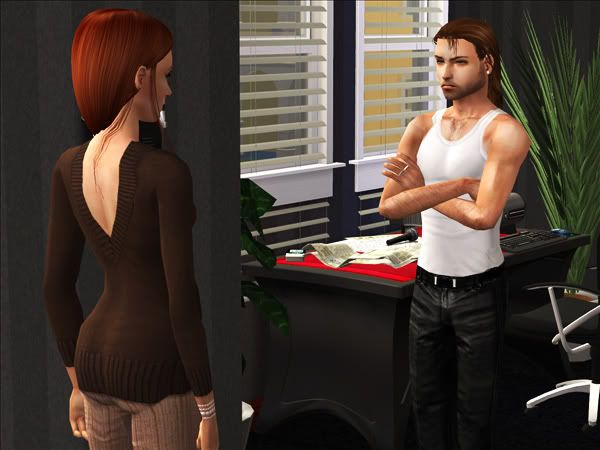 Cooper was still angry, at Ryan, at himself for hiring him when he had misgivings. The misgivings ran deep - he'd spent less than half a dozen days in a month with her for a hell of a long time, Ryan moving right in, and some of that attachment went both ways. How much, he didn't know, not yet. Seeing movement from the stairwell he wheeled around and shouted, "What didn't you get?!"
Startled, Landry hesitated, "I guess this is a bad time..."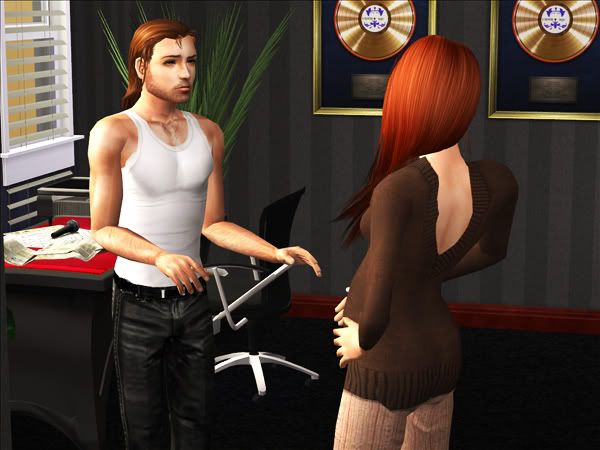 Cooper's mouth fell open. "Landry, no, I'm sorry I thought..." He stared openly, "You're pregnant? I didn't know." Cooper began to second guess his reaction with Ryan. He had just fired a guy who was about to become a father. Could he have been wrong?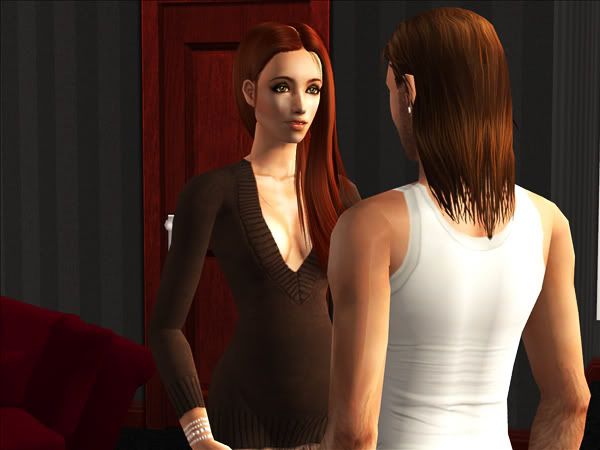 "I didn't think it was important enough to bother you on the tour. Anyway that was what I came up to discuss. I'm taking a few days. I'm moving to a new place."
"Sure, it's not a problem Landry. Funny, Ryan didn't mention it. "
"He wouldn't Cooper; it's not his style to discuss his personal affairs. And it wasn't exactly planned."
Personal affairs...Cooper imagined there was a lot Ryan didn't share. "Where are you two moving?"
Her voice was quiet, "It's just me that's moving. Ryan and I broke up. And before you ask, yes the baby is his. It was just...very bad timing."
Cooper was silent for a long moment as he studied her carefully. "I'm sorry Landry. Was it another woman?" He waited for some indication that might confirm his suspicions.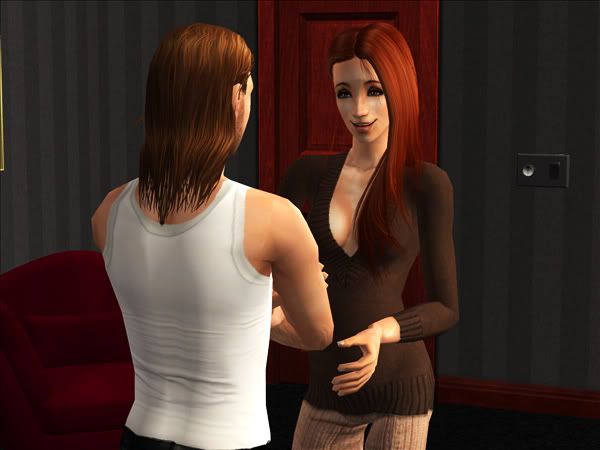 She laughed sardonically, "No, it was nothing like that, just the wrong woman."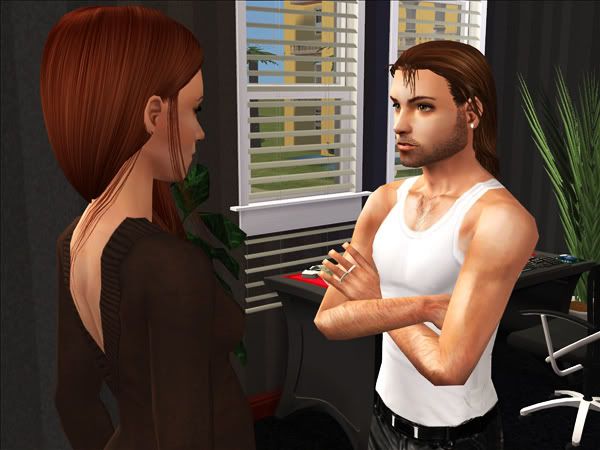 "Landry, if there is anything I can do, please don't hesitate to ask." Anything except hiring Ryan back, Cooper thought dryly. He would have to be in dire straits before he would walk that road again.
"You'll find someone else Landry, a man who will treat you right and make you happy. Ryan doesn't deserve you." Cooper fought the urge to divulge his suspicions.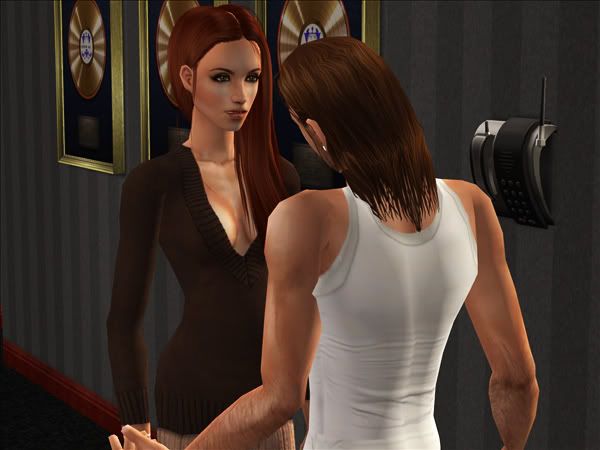 "He's a good man Cooper but we've been unraveling for awhile; I just didn't want to see it." She exhaled and turned to leave. "I love him Cooper; it just isn't enough."
Cooper watched Landry disappear down the stairwell. She certainly had his sympathy; Coop didn't envy her being a single mother. A fleeting thought that Ryan might come to his senses quickly faded as his suspicions bubbled to the surface once more.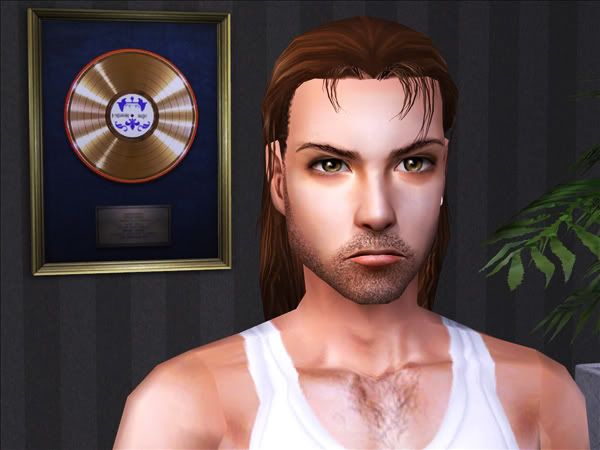 South Beach ~ Stanfield Residence: Late Evening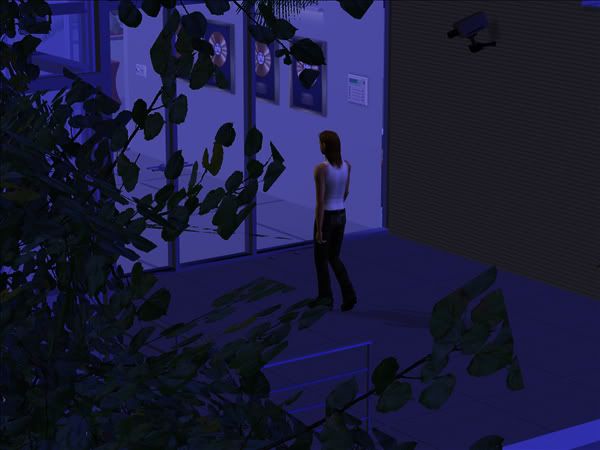 The sun had already set by the time Cooper arrived at home. He ended up spending the entire day at Hitman laying down tracks for some new songs he had written. Tired, he ascended the steps outside his home, pushed through the doors and punched in the security code.
Beth had just finished putting the twins down for the night when he came into the bedroom. Turning to face him she smiled warmly and pulled him in close. "You're late. Are you hungry?" she asked him softly.
"As a matter of fact, I am."
"Let me fix you something."
As Beth started toward the door, he wrapped his arms around her tightly and murmured, "I'm not hungry for food." He kissed her deeply, and then reluctantly pulled away. Cooper pulled off his shirt and sat on the edge of the bed watching her as she walked toward him.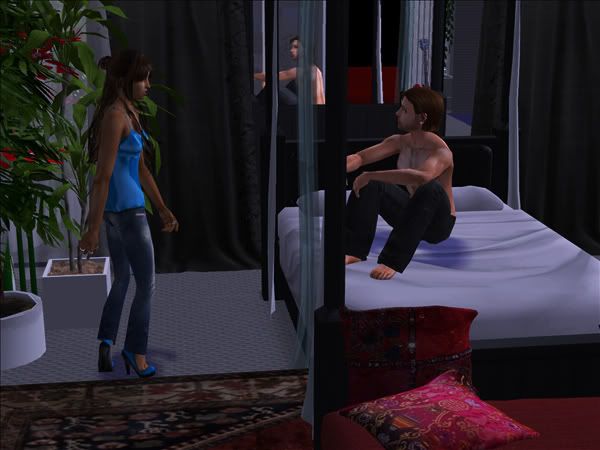 "You look tired Coop; is everything all right at the studio?" Beth searched his face as she began to kick off her shoes.
He was silent for a long moment before he inhaled deeply and replied, "Everything is fine. I spent most of the afternoon laying down tracks."
He hesitated for a split second. She wasn't going to like this. How much she didn't like it, he wasn't sure. What the hell, the man was a bodyguard; she couldn't possibly give a damn about someone like that. Not a serious damn. Looking up at her, Cooper slid back on the bed, waiting, and announced, "And I fired Ryan."
-----------------
NEXT CHAPTER: Sessions Chapter 2
NOTE: This particular chapter follows up on our earlier work.